National Children Alliance







National Children Alliance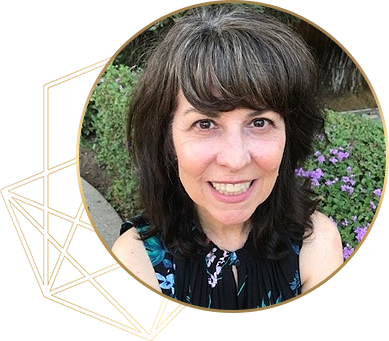 HELEN GETTINGER, CONFERENCE COORDINATOR, NOVAWORKS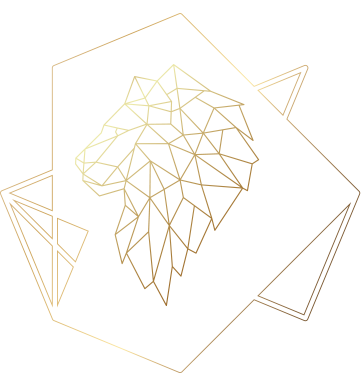 Your ability to act with courage comes from within yourself. You'll develop clarity around who you are and what you value most, which will equip you to see how your goals and strengths connect to your work.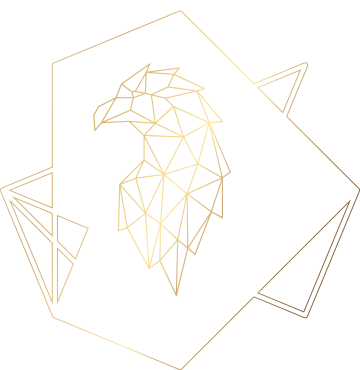 Knowing your values allows you to lean into and trust the deeper purpose of your life. As your purpose becomes clearer, you'll be able to let go of your fears and pivot when needed so you can courageously move towards your goals.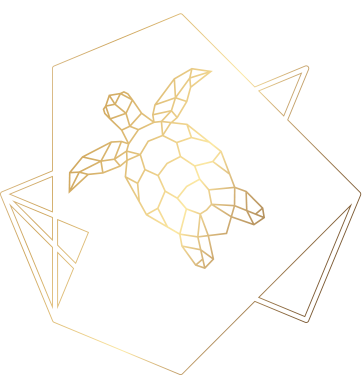 Finally, you'll commit to continuous self-actualization. You'll establish daily practices that breed resolve and build resilience, giving yourself permission to take any step, no matter how small, in the right direction every day.
Mastering Courage and Change
Make Brave Decisions in the Face of Disruption
This highly actionable keynote empowers the audience to understand their high-level purpose and equips them with the tools and confidence for embracing change and moving through fear to achieve it.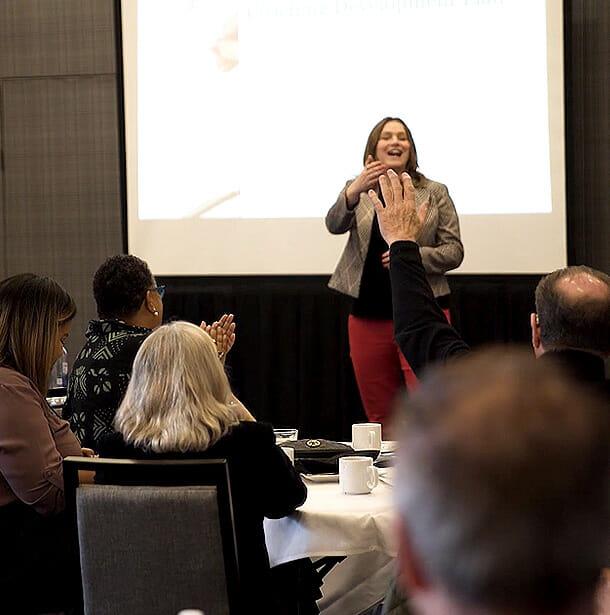 THIS KEYNOTE IS PERFECT FOR LEADERS AND TEAMS:
THE AUDIENCE WILL LEAVE WITH:

Move from Unworthy to Unafraid
This inspiring keynote reveals science-based practices and field-tested tips for harnessing the power of fear to combat imposter syndrome, confront resistance head-on, and live courageously. Participants will leave able to build resiliency in the face of doubt by accelerating self-discovery, learning, confidence, and renewal to create long-lasting results.
THIS KEYNOTE IS PERFECT FOR FEMALE PROFESSIONALS:
THE AUDIENCE WILL LEAVE WITH:

Kris is no stranger to courageous disruption. Early in her career, a supervisor coined the term "professional courage" to describe her direct and fearless approach to problem-solving. As a trailblazing entrepreneur, award-winning speaker, and author, Kris has consistently embraced new challenges with breathtaking audacity.
At the same time, she has fought to live authentically, combining her expertise with a fierce passion for igniting "ah-ha" moments of clarity and courage in others. In 2015, she left a successful corporate career to found Professional Courage, a premier career firm designed to help employees advance in their organizations.
But even as Kris helped thousands of individuals identify an intentional career path, she noticed many of them were still struggling to step forward. They knew their professional and even personal lives were stagnating, but they didn't know how to intentionally break free.
They either rushed into actions not aligned with their values or couldn't find the courage to take any action at all. They lacked the tools for making decisions with authenticity and audacity.
So she set out on a mission to help professionals move towards their goals with purpose and confidence.
As a keynote speaker, author, and coach, she helps executives, entrepreneurs, and professionals activate the courage they need to uncover their values and unleash their full potential.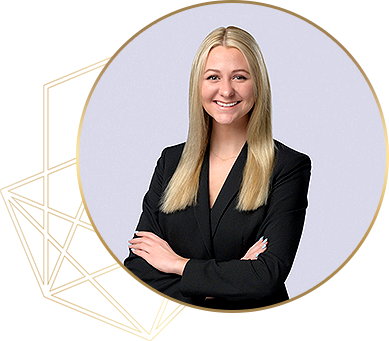 She empowered me and many others to be the best authentic version of ourselves and to live courageously. Thank you, Kris, for teaching me and many others how to be ourselves in a challenging business world."
KAITLYN MANNY, BUSINESS BANKING CAMPAIGN MANAGER AT CHASE

LIFE IS FULL OF DISRUPTION: WHETHER SUFFERING A LOSS, ALTERING YOUR ENVIRONMENT, OR GAINING A NEW LEADER.
The Requisite Courage offers the precise know-how for navigating change, taking control of your destiny, and creating long-lasting results. It's an essential handbook for anyone wanting proven techniques for making the right, brave decisions for their career, life, and workplace.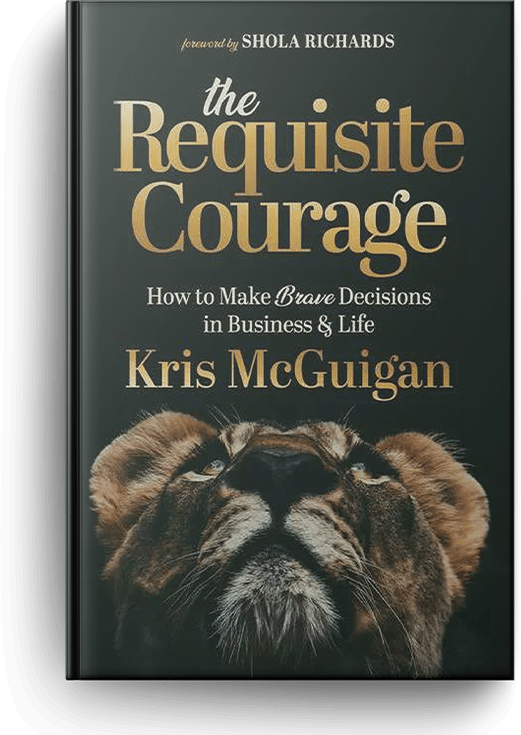 READY TO START HARNESS THE COURAGE WITHIN?
Download the first two chapters of The Requisite Courage for free and receive monthly encouragement and insights for becoming who you were meant to be.